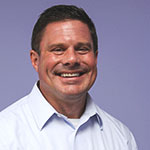 Jay Ludwicki
Practicing Pediatrics to me is being entrusted by parents and our community to care for our most important future resource - our children. Whether it's practicing in my office-based setting, or advocating on a community, state, or national level, I have the ability to make a significant contribution to the happiness, health, and well-being of our country's future.
Kelly Phillips
Kelly Phillips was raised in Sussex County and began her nursing career after completing her Baccalaureate education and Villanova University. In 1996, Kelly received a Master's Degree from the University on Pennsylvania and expanded her career in nursing as a Pediatric Nurse Practitioner. Her nursing experiences include working at some of the most recognized children's hospitals in the east coast, such as: A.I. DuPont Children's Hospital and the Children's Hospital of Philadelphia. Kelly describes her work as extremely rewarding to help children and families from infancy through adolescence. With over 27 years of pediatric experience, Kelly brings a vast knowledge of quality pediatric care to her hometown area.
Lauren Griffin - Walls
I am the oldest of 3 girls and grew up splitting my time between the busy city life of Chevy Chase, MD and the quieter family of the Delaware beaches. I relocated to South Florida to pursue my education and then returned home to Lewes to practice Pediatrics in 2005. My husband and I have 2 amazing boys currently in college in Florida, an incredible 9 year old daughter and a very busy 3 year old little boy at home.
Pediatrics is definitely my passion, and during my time in South Florida I was able to train and practice at Jackson Memorial Hospital and The Joe DiMaggio Children's Hospital. I perfected my Spanish and was able to do an Internship in High Risk Maternity. While here in Delaware, I have worked as part of the Women's and Children's Department at Bay Health, completed further Pediatric training, and obtained National Certification as an Advanced Practice Family Practitioner. I have also worked as an advocate for the Children's Beach House, Asthma Spacer Camps, and March of Dimes.
Joining the team here at the Pediatric and Adolescent Center has changed my life. I remember being a pediatric patient myself and now I am able to give back to children and their families working with a talented loving pediatric team. I stay busy here at the office and also balance travel, swim meets, surf competitions, gymnastic classes, and teaching at Wilmington University. I believe that every Child is unique and that a team approach is the best! I look forward to growing with your children.
Kelly Parks
I have been a practicing pediatric physician assistant for the past 22 years, most of which has been serving the children of western Sussex County. I enjoy caring for children of all ages but am very interested in sports medicine and injury prevention.I attended Saint Francis University in Pennsylvania. I look very forward to meeting new families and caring for the children of eastern Sussex County.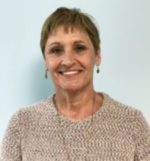 Virginia Barrett
I was born and raised in Michigan. I have practiced nursing in Michigan and in Texas where we also lived for ten years. I obtained my advanced practice degree at Texas A&M in Corpus Christi. My husband and I are new to Delaware, moving here last year. We love being a part of the East Coast and we look forward to our time here. My Nursing experience covers Long Term Care, Inpatient Acute Care and the Emergency Room. My advanced practice experience was acquired working as a Nurse Practitioner in a Family Practice setting. Preventative/Well Child care is essential in growing a healthy person. Continuity of care and developing a relationship with patients and their family is very rewarding and I look forward to caring for your child.