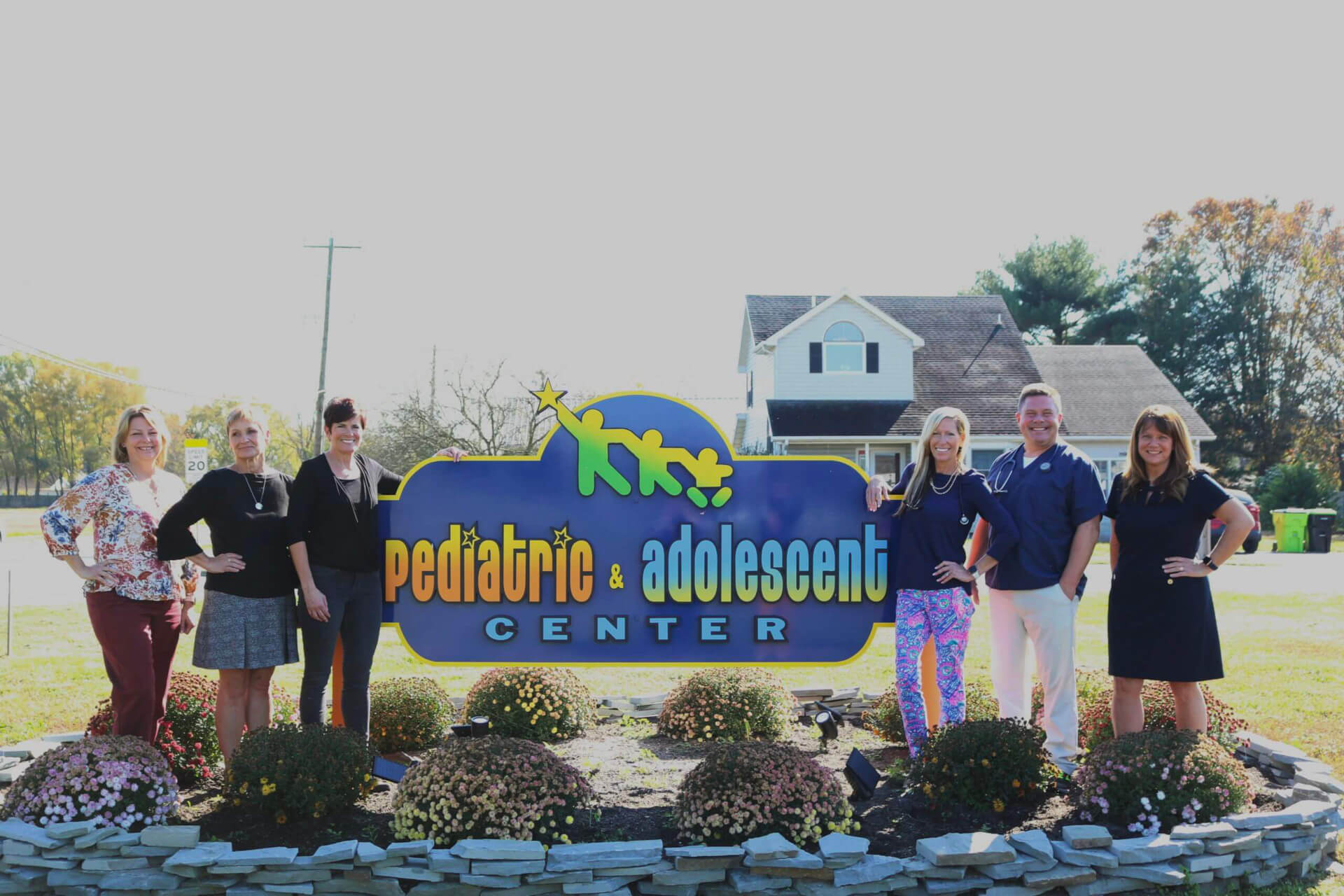 Welcome to The Pediatric & Adolescent Center
It's our pleasure to be your Pediatric office of choice and help you with the care and growth of your children!
We are a Physician owned office serving Sussex County for decades. With a proven reputation and years of experience our office will provide care that you can trust. Our friendly, knowledgeable staff is always here to help you as well.
Our scope of practice encompasses a wide range to suit your childs individual needs. From preventative care measures for well children (such as physicals and routine vaccines), to complex medical needs of children with chronic illness, our office has you covered.
Here at PAC we strive to keep your children out of the emergency room and urgent care by offering complete pediatric care. To best serve you, we offer the following services:
Walk In hours 6 days per week
Same day sick & urgent care appointments
Evening & Weekend hours
24 hour Provider on call for your Emergent questions & advice
Patient Portal access
Telehealth Appointments
COVID Testing and Vaccinations
Monday - 8:30am - 7:00pm 
Tuesday - 8:30am - 7:00pm
Wednesday - 8:30am - 7:00pm
Thursday - 8:30am - 4:30pm
Friday - 8:30am - 4:30pm
Saturday - 8:30am - 11:00am
Mon-Fri - 8:30am - 10:00am
Saturday - 8:30am - 11:00am
We would like to give an update about how The Pediatric & Adolescent Center is handling the Coronavirus (COVID-19) infections in our area. Our main concern is the health and well-being of our patients and their families. We are making every effort to implement protocols to maximize safety within our office.
Fortunately, children have experienced less severe infections. Children are exposed to many other corona viruses every winter and this is thought to be one of the reasons why the infection is less severe in younger people. However, they can expose others who may be at greater risk for more severe outcomes. Those at risk should currently be practicing social isolation and contact their care providers for direction.
In order to reduce the risk to our patients and their families, we are REQUESTING the following:
Limit the number of caregivers bringing the child to the office. One parent per child.
Bring only the patient to the office, no siblings 
Anyone over the age of 2 wear a mask or face covering.
Please call and schedule an appointment with our office if your child needs to be seen. If you or your child have been exposed to COVID-19 and/or have family members in the home who are sick please let us know when scheduling. 
Please feel free to enter the building to check in with a receptionist OR wait in your car and text us at 302-684-0561.
We now have in office COVID testing and the COVID vaccine available for children 12 years and older! Please call and schedule your child today!
Call 302-684-0561
Fax 302-684-0604